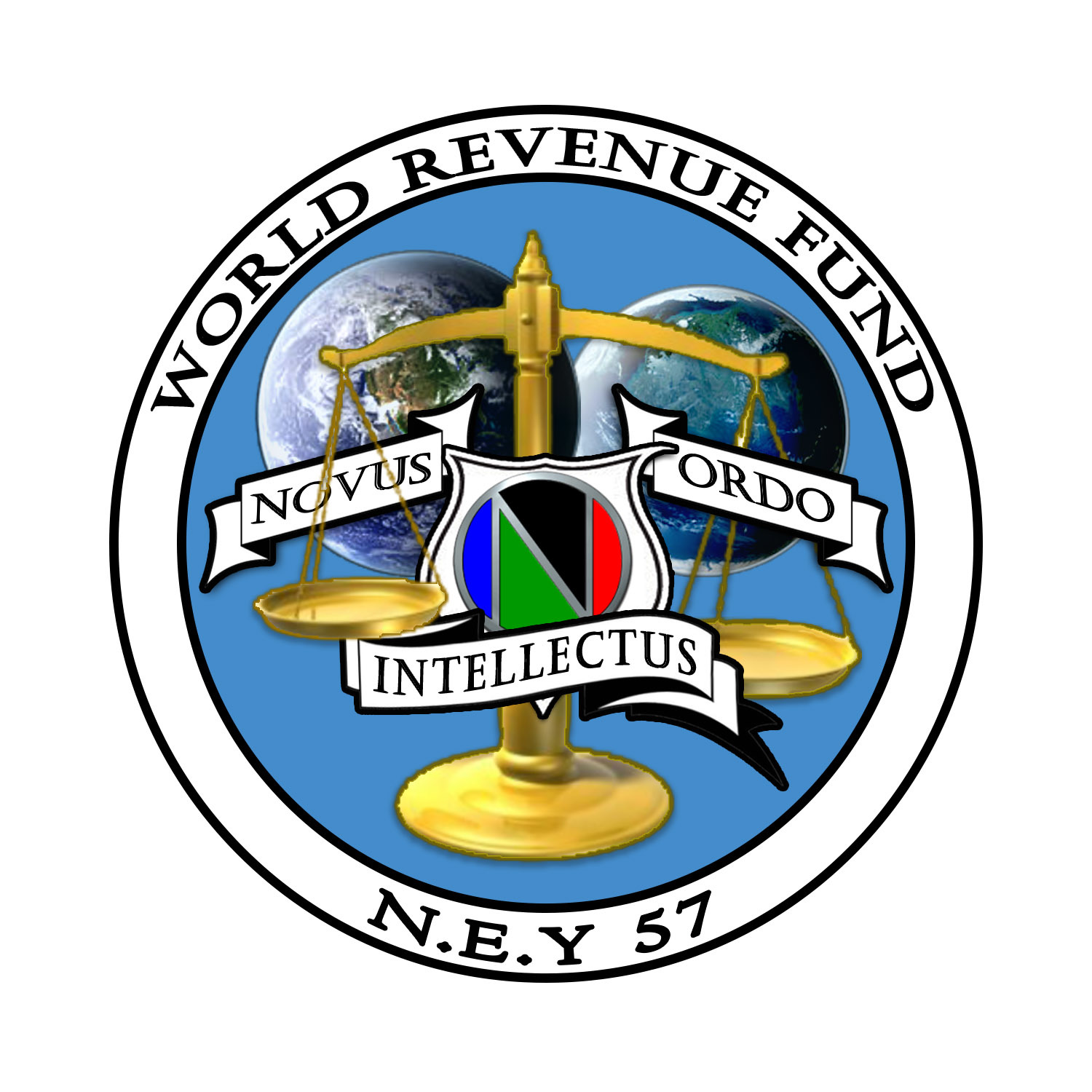 NEOCASH Asset Website - Counterparty

World Government Digital Currency
Tokenized Documentary Mutual Credit, ISO Standard Cryptocurrency, World Reserve Fund
Standardize Stable Asset Benchmark Agreement Memorandum of Understanding
This Memorandum of Understanding is made on this 1/30/2017 N.E.Y 53, by The Royal Crown Society and between all world societies & governments, for the purpose of achieving the aims and objectives of world peace by creating a new stable & standardize bench mark for all world societies' and government's currency using the unit of account "Nomni" to be used to measure anything in the world against as a omniversal standard asset. Therefore eliminating individual chaotic currency fluctuations. The inherit nature of diversification in the "Nomni" a digital asset unit (token) alleviates the risk of choosing to hold your assets in one currency that is not back by a global civil society in danger of destruction & tyranny. The new standard benchmark is to give consistent measure to value the price of goods, services, exchanges and all indexes. The Nibiru Reserve gives a way to value all the world's indexes with a stable benchmark, which will disclose the nature of the world market establishing set exchange rates for the worlds market. Nibiru Reserve was designed to be a stable representation of global financial power as the world's new central pool & bank. The standardize benchmark will comprise equal value portions of all the world's major governments & their asset unit, using a land patent standard - African (Afrekeyan)-Nomni, Asia (Muian)-Nomni, American (Atlanians) – Nomni, like the predecessor benchmark, each currency will be from the global quadrant for sociopolitical & fiscal stability. Some countries have more socio-political then fiscal stability, and vice versa. All sober societies and governments especially indigenous ones, who agree to this memorandum are advised to create their own digital assets for their countries, societies, and tribes securing their regular minted fiat and begin to secure their assets depositing, insuring, and exchanging their asset units for "Nomni" as the standardize benchmark index – The symbol for "Nomni" is ∞ and its code is NMNI. Nibiru Reserve presents the Land Patent Standard as the World's Global Product, which will be the new Gold Standard for the world using digital technology, backed by Royal Crown Society and the World Government, Global District guarantee of full fate and credit to secure allodial title ownership, and establishing self-endowed funding for self-governing for maintaining the sovereignty of all humanity, it's indigenous peoples & civil societies of the world.
Duly honored, HIM Lawiy Zodok Shamuel - The Negus A.R.
---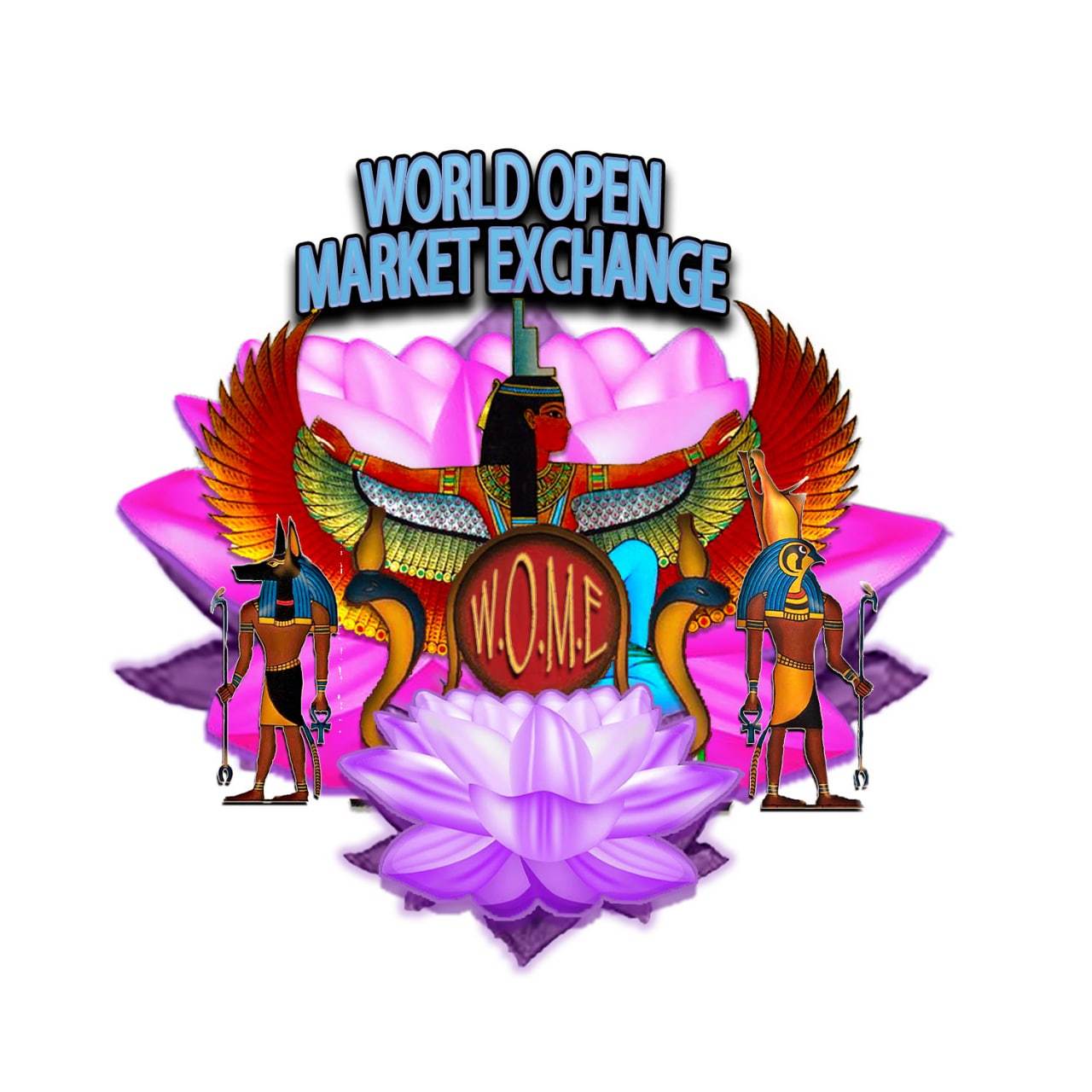 The World Open Market Exchange
Confidential Information Prospectus
By the World Security Exchange Authority

Circular No. 1
4/5/2021
Table of Contents
---
Business Product
The World Open Market Exchange is the World Government's free enterprise community exchange system that is a professionally managed the WCU global credit facility of the World Treasury that pools money from global community investors to create or purchase community asset & securities. These community investors may be retail or institutional in nature. We have decided to serve the entire global village through the United Nations Sustainable Development Goal Action No. 27655 to end World Poverty. Our investment management is owned by the global community account-shareholders themselves. This brings the wealth right back to where it belongs to the everyday common folk, communities, and their families. We are a P2P and DeFi financial Institution with Bitcoin Blockchain Base Financial Products & Services.
Business Customers
World Open Market Exchange are owned and controlled by the people, or members, who use their services. Your vote counts and its Peer to Peer. A volunteer board of directors is elected by members to manage an Open Market.
The Global Community Exchange System (CES) is an internet-based global trading network which allows participants to buy and sell goods and services without using a national currency. It may be described as a type of local exchange trading system (LETS) network based on free software. While it can be used as an alternative to traditional currencies such as the Australian dollar or Euro or South African rand, the Community Exchange System is a complementary currency in the sense that it functions alongside established currencies.
One of the most important features of the CES is that it permits inter-trading between trading communities wherever they are in the world. The CES is in fact a global network of communities using non-monetary exchange systems. This means that the registered users of any particular CES exchange can trade with the users of any other linked exchange or compatible system. This ability to trade globally is achieved through a unique system that allows stand-alone trading entities to trade with each other in an effortless way without having to use a common, second-level, global 'reserve currency'.
---
♼ How it works
Each CES exchange operates as a closed entity, as a local or mini-economy on its own. Every sale within the exchange represents a credit with monetary value for the seller and an equal debit for the buyer. The sum of all credits must always equal the sum of all debits and the balance of all credits and debits must always equal zero. Any direct trade with another exchange would mean a 'gain' or a 'loss' and this would upset the zero balance on both sides.
The solution is virtual users. Each exchange has a single virtual user that operates as would a single human user with an account in every exchange. This virtual user buys and sells within an exchange and then 'carries over' the goods and services to other exchanges and buys and sells them there. Instead of using human 'middlemen' CES uses 'virtual users', who for all intents and purposes operate the same as human users. They do not require a commission however!
In the example above, the Real Seller in Exchange A is selling something to the Real Buyer in Exchange B. When the transaction is entered, however, the Real Seller is credited and the Virtual Buyer is debited in Exchange A.
The Virtual Buyer then 'walks over' to Exchange B where he/she/it has an account too. The Virtual Buyer from Exchange A becomes the Virtual Seller in Exchange B and 'sells on' the item to the Real Buyer. In Exchange B the Virtual Seller is credited and the Real Buyer is debited.
In reality this is not a two-stage process as described here because the programming enters the transaction records for Exchange A and Exchange B at the same time. The user entering the transaction does so in the same way as if the transaction was local. It operates completely seamlessly without the users being aware of the process involved.
---
If the units of account/value differ between Exchange A and Exchange B a conversion rate is applied to the amounts that are entered on each side. Let's say the unit of value/account in Exchange B is worth half what it is in Exchange A. This means the conversion rate between A and B is 1:2. If the Real Seller is credited 100 Units for the sale, the Real Buyer will be debited 200 Units for the purchase. Follow the accounting below to see how this works:
Overall balance in Exchange A before: 0.00
Overall balance in Exchange B before: 0.00
Real Seller credited: +100 Virtual Buyer debited: -100
Virtual Seller credited: +200 Real Buyer debited: -200
Overall balance in Exchange A after: 0.00
Overall balance in Exchange B after: 0.00
Global Trading with community exchanges hosted on other servers and systems Global CES users can also trade with other CES users of global community exchanges hosted on other servers, as well as with users of exchanges hosted on servers belonging to other trading systems altogether. Currently this is achieved by using a third-party server called Clearing Central. This operates as a centralized 'bridging server' that connects servers and systems into a broad network.
---
This arrangement eliminates the need for each server to keep information about the network, including where to send transaction information when a transaction is entered involving a remote exchange. When a remote transaction is entered, it goes via Community Mutual Credit Clearing Central, which keeps routing information about which server hosts the remote trader's exchange. It also applies the conversion rates if they differ between exchanges. The traders are completely unaware that a third server is involved, as the action of entering the transaction is completely seamless and hidden from view. Entering a transaction with a trader on a remote server or with another system is as easy as entering one locally.
The World Monetary System
________________________________________________________________
MB = World Monetary Base - Bitcoin / Mutual Credits
MO = Cryptographic Commercial Paper / Metallic Instrument
M1 = XCP / XCPC Index (Tokenized CES Transaction Accounts)
M2 = MNMNI Index (Tokenized CES Trade / Share / MM Accounts)
M3 = TSCU Index (Tokenized CES Institutional / Government Accounts)
M4 = Bond Index (Tokenized CES BOND Accounts)
M5 = Home Index (Tokenized CES HOME Accounts)
M6 = Bank Index (Tokenized E-Wallet Accounts)
M7 = Hemp Index (Tokenized CES HEMP Accounts)
M8 = Utility Index (Tokenized E-Wallet Accounts)
M9 = Gold Index (Gold / Silver Tokenized Market Accounts)
________________________________________________________________
Reserve Capital = SVC / XCP
Circulatory Capital = NOMNI / XCP
________________________________________________________________
CES XXXX Open Market Exchange - Community Mutual Credit Unions
CES XXXX Open Market Clearing House - Community Mutual Creditbank
NOOCRATIC NIBIRU RESERVE WORLD OPEN MARKET ASSETS
**************************************************************************
INDEX'S
________________________________________________________________
GOLD INDEX
HEMP INDEX
HOME INDEX
SILVER INDEX
BANK INDEX
METAL INDEX
UTILITY INDEX
FOOD INDEX
***************************************************************************
BONDS
________________________________________________________________
NOMNI BOND
BANK BOND
CASH BOND
CITY BOND
COUNTY BOND
OPS BOND
RESERVE BOND
REVENUE BOND
SAVING BOND
NVC BOND
UTILITY BOND
WORLD BOND
STATE BOND
SURETY BOND
BEARER BOND
CAPITAL BOND
---
NOTES
________________________________________________________________
TREASURY BILL
TREASURY NOTE
TREASURY BOND
TSCU NOTE
WORLD NOTE
BTC NOTE
GOLD NOTE
HOME NOTE
CREDIT NOTE
DEBT NOTE
RESERVE NOTE
SILVER NOTE
TERM NOTE
NIBIRU NOTE
WORLD CREDIT
E-VOUCHER
****************************************************************************
---
STOCKS
________________________________________________________________
GP SHARES
DGI SHARES
HOME SHARES
****************************************************************************
TRUST
________________________________________________________________
TRUST UNITS
NEO TRUST
NVC TRUST
GLOBAL TRUST
CAPITAL TRUST
---
Global Investment Strategies
Financial Baskets
MB= World Monetary Base – Bitcoin / Mutual Credits
Bitcoin
Mutual Credits
Voucher Dollars
M0 = Cryptographic Commercial Paper / Metallic Instrument
Metal Index
Gold Bullion
Silver Bullion
Precious Metals Bullions
M1 = XCP / XCPC Index (Tokenized CES Transaction Accounts)
Central Credit Bank Bonds
Central Credit Bank Notes
Central Credit Bank Obligations
M2 = MNMNI Index (Tokenized CES Trade / Share / MM Accounts)
Global Credit Facility Bonds
World Treasury Bonds
M2 = TSCU Index (Tokenized CES Institutional / Government Accounts)
World Treasury Bonds
World Treasury Notes
World Treasury Bills
World Treasury Obligations
US Treasury Bonds
M4 = Bond Index (Tokenized CES BOND Accounts)ws
Global Bonds
US Treasury Bonds
Municipal Bonds
M5 = Home Index (Tokenized CES HOME Accounts)
Real Estate Investment Trust
Real Estate Mortgage Investment Companies
Land Patents
M6 = Bank Index (Tokenized E-Wallet Accounts)
Bank CD
Bank Safekeep Receipts
M7 = Hemp Index (Tokenized CES HEMP Accounts)
Warehouse Receipts
M8 = Utility Index (Tokenized E-Wallet Accounts)
Utility Receipts
Utility Credits
M9 = Metal Index (Gold Index / Silver Index Tokenized Market Accounts)
Safekeeping Receipts
Private Stock / Bond Certificates